http://www.thefreshloaf.com/node/44199/thanksgiving-trio
Submitted by
alfanso
on November 26, 2015 - 9:44am.
The first two for our S.F. friends visiting with us earlier this week, and the third for our TG dinner with cousins nearby.  Happy Thanksgiving.  alan
A pair of Greenstein/Snyder Jewish Rye loaves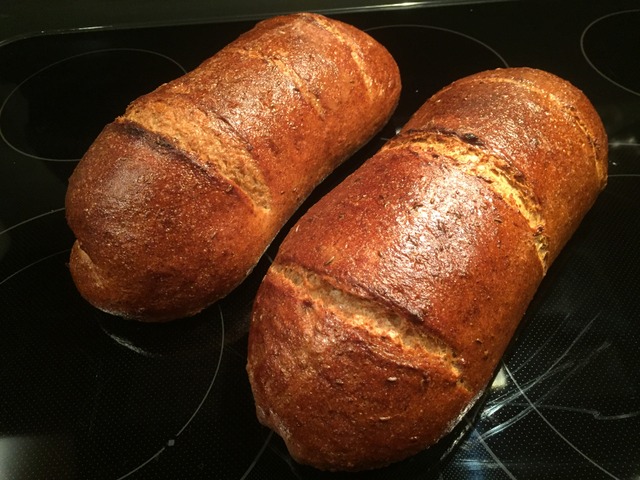 A pair of Raisin-Pecan WW Levain Batards, plus one little baguette just because...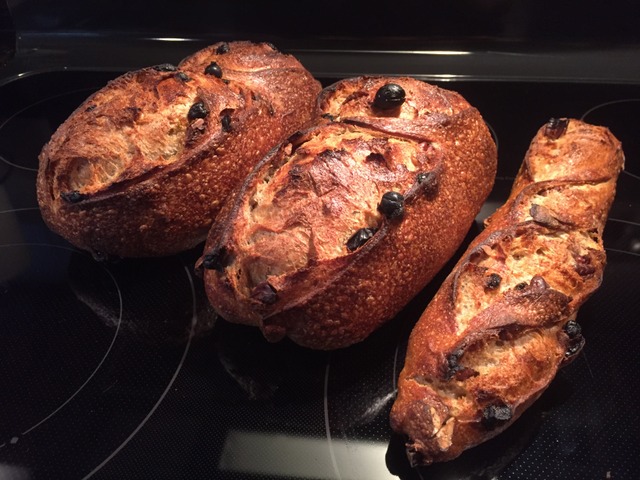 A pair of SJSD Batards